The Phoenix Park is the largest enclosed public park in any capital city in Europe.
It was originally formed as a royal hunting Park in the 1660s and opened to the public in 1747. A large herd of fallow deer still remain to this day. The Park is also home to the Zoological Gardens, Áras an Uachtaráin, and Victorian flower gardens. The Phoenix Park is only a mile and a half from O'Connell Street. Both passive and active recreational pursuits may be viewed or pursued such as walking, running, polo, cricket, hurling, and many more. The Glen Pond is set in very scenic surrounds in the Furry Glen. There are many walks and cycle routes available to the public.
The Phoenix Park is open 24 hrs a day, 7 days a week, all year round. The main gates of the Park at Parkgate Street and Castleknock Gate are open 24 hours. The side gates to the Park are open from approximately 7am until approximately 10.45pm.
If you wish to apply for a licence to hold an event, or permit for photography and filming, please click here. A current timetable of Upcoming Events is available to download here.
Please check this timetable for remaining free dates before submitting your permit application. You may also use the form on this page to apply for a licence or permit for Grangegorman Military Cemetery, Arbour Hill Cemetery, or the Garden of Remembrance.
In order to ensure the safety of participants in the Operation Transformation Fun Run/Walk 5K event to be held on Saturday 24th February 2018, the following restrictions will apply in the Phoenix Park on the day and for the periods hereinafter mentioned:
Date of Event:  Saturday 24th February 2018
Roads to be closed to vehicular traffic:
Chesterfield Avenue (Phoenix to Mountjoy Roundabouts) From Friday 23rd at 10.30pm to Saturday 24th at 1.30pm
Ordnance Survey Road     Saturday 24th 8.30 am – 1.30 pm
Glen / Upper Glen Road    Saturday 24th 8.30 am – 1.30 pm
Furry Glen                       Saturday 24th 8.30 am – 1.30 pm
Gates to be closed:
Knockmaroon Gate           From Friday 23rd at 11.00pm to Saturday 24th at 1.30 pm
Castleknock Gate             Saturday 24th 9.00 am – 1.30 pm
Chapelizod Gate               Saturday 24th 8.30 am – 1.30 pm (No Left Turn on entry except for access to Cara Cheshire Home)
Ashtown Gate                  Saturday 24th 8.30 am – 1.30 pm (No Right Turn on entry except for access to Farmleigh House)
Parking only permitted in areas agreed with Organisers
Members of the public are advised not to feed or approach the fallow deer in the Phoenix Park. Please click on this link to download advice on caution around the deer.
Dogs are not permitted in some areas of the Park, and are required to be kept on a lead in other areas. Please download this Code of Conduct for Dog Owners for more information.

New Series on RTÉ for September 2017!
For the first time in Irish broadcasting history a landmark six part observational series It's a Park's Life reveals the inner workings of Europe's largest city park through the eyes of those that live in, work in and love the park. Like a city within a city Phoenix Park is a diverse microcosm that some of Ireland's most important decision makers call home. Not only is it a sanctuary, a sports ground and a public amenity, it is also the home of some of Ireland most significant organisations such as An Garda Siochána, the US Ambassador's Residence, Army HQ, and Áras an Uachtaráin.
With unprecedented access, the Phoenix Park has opened ALL its gates to Moondance Productions to follow the organisations that work within its 1,750 acres and the residents who live in the 350 year old park.
Catch up on the Player here!
What's On
Check out the full calendar of events here.
The Phoenix Park Blog
We love sharing all the news and views from the Park.
Read the latest posts below, and click through to the full Park Blog for all news articles and Park updates.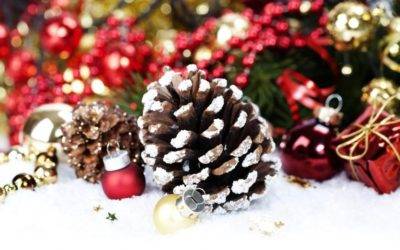 With the start of the Christmas season upon us why not join us at the Phoenix Park Visitor Centre every weekend starting from this Saturday 2nd December up to and including 17th December. On Saturday 2nd a live crib supplied by AgriAware will be in the courtyard...
Phoenix Park
Labelled maps of the interior of the Park are available throughout this website.