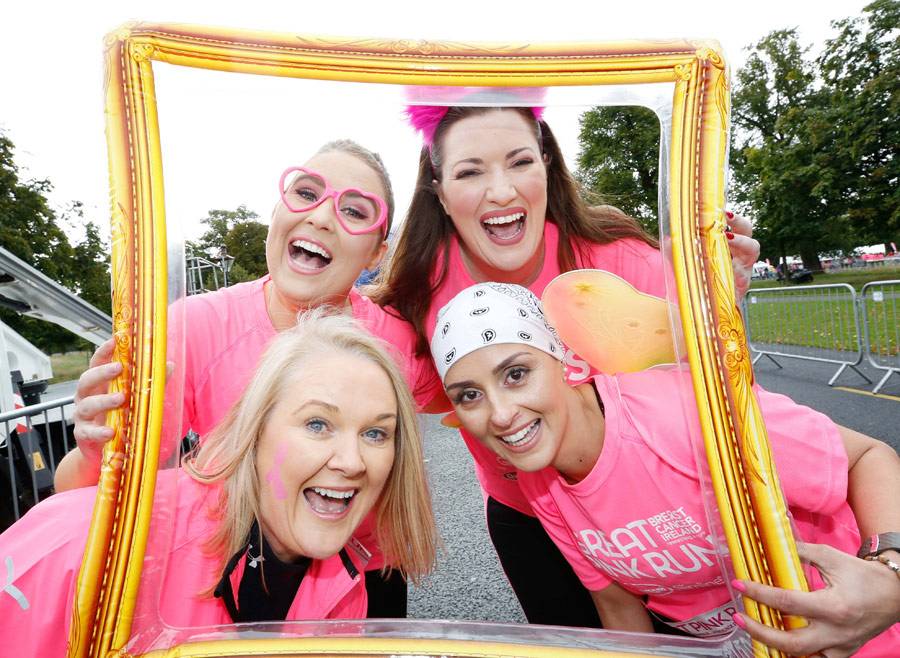 Thank you, most sincerely, for your support of this years Great Pink Run in the Phoenix Park!
As you know we had a fantastic turnout for both Dublin and Kilkenny with over 7000 particpants, men women and children coming out to support us in what can only be described as four seasons of weather across both venues!
We are thrilled that with the support of our Sponsors, who ensure our costs are covered, we estimate that with entry income and individual sponsorship we will raise close on €300,000 that will go directly to fund our ongoing research and awareness efforts nationally…. So a MASSIVE THANK YOU.
The feedback we are receiving online is amazing and uplifting with so many feeling overwhelmed from start to finish. Thanks for helping us to make a difference!
See you in 2018, Aisling from the Great Pink Run team.